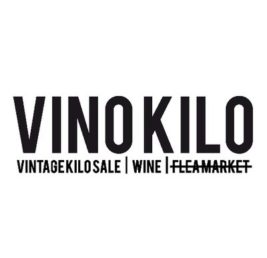 Job Detail
Offered Salary 1000

Career Level Manager

Experience Fresh

Gender Male

Industry Development

Qualifications Certificate
Job Description
Who are we?
We are VinoKilo.
We are a growing team on a mission to make second hand fashion more desirable than new, fast fashion. Why? Because we believe fashion should be stylish and sustainable.
We are based in Bodenheim- a beautiful town in the middle of wine country, 12 km south of downtown Mainz on the edge of the Frankfurt Rhine Main Region. Our close proximities to the airport and our central European location makes us open to the world.
The impact you will create on VinoKilo
As  e-commerce Marketing Manager you will join our newly formed e-commerce team to help us build the biggest second hand fashion online store in the world. This way seem like a wild statement,  but with you on board, it´s a realistic possibility because:
You will understand our current customers and what they want and need.
You will understand our potential customer, where they are, what they´re looking for, the barriers to become a customer, their needs, their dreams and, importantly, their buying decisions.
You will share your learnings with us to improve our offering.
You will help us educate customers and potential customers on second hand fashion and sustainability.
You will strategize with us to create challenging, yet achievable goals.
You will plan and execute marketing campaigns. You will test, learn and iterate
You will challenge us and our beliefs where necessary
We will constantly improve and push forward as a company based on your reporting on what has been learnt that you've been tracking and analysing.
You will help us grow the marketing team
You'll love this role because
You'll be playing a leading role in the fight against fast fashion.
You are passionate about sustainability and second hand fashion.
You work will be meaningful, challenging, and have a tangible impact on the future of VinoKilo.
You love e-commerce.
You´ll get to work with a diverse team of individuals, all passionate about the impact we're collectively creating.
It comes with the freedom to be creative and innovative. You will be constantly testing new channels, ideas, copy, campaigns and more.
You value long term profitability and sustainability over short term gains.
There is a large room for growth: for the company and for the role.
You enjoy taking responsibility and calculate risks.
We are based in one of the most stunning areas with beautiful countryside on our doorstep, yet a short hop, skip and a jump away from Mainz, and the hustle and bustle of Frankfurt and its International airport.
We believe in working flexible and putting the onus on you to create a working schedule that works for you and for the company
What we need you to have
Fluent in English and German
3-5 (or more) years experience in digital marketing
E-commerce experience
Strong analytical skills and results driven
Creative ideas
Focus on acquisition, conversion and retention metrics across all digital channels
Experience with paid marketing – especially paid socials
Experience handling budgets and, responsibly, creating strategy around them with the ability to prioritise.
NB: We know lots of people, especially women and other minorities, do not apply for roles unless they hit all the requirements listed in Job Descriptions- these are normally wish lists. We've tried to simplify this list out to what we actually NEED you to have and what would be nice. Either way, if you feel this is the role for you, we want to hear from you.
We would be excited if you have
E-commerce experiences in the german market.
Relationships and experience with PR´s and journalists
Excellent writing skills
Some kind of coding experience – whether HTML, some scripting experience like Python or data management language like SQL
Compensation
Competitive salary
Perks and Benefits
VinoKilo offers the opportunity to work with a vibrant and diverse group of people, building a product we all deeply care about, in addition:
Learn and Grow: We focus on the growth of each individual. We have internal workshops with guest speakers and external workshops and programs. We have a learning budget for every employee.
Wellbeing: We always have a basket of healthy fruits and snacks in the office. We often have breakfast meetings in the city to kick off the day in the best way possible.
Staying stylish: We have one of Europe's largest Vintage Closets and you have an annual allowance on clothes as well as a Team wardrobe.
Holidays: 25 days of holiday + public holidays. In addition, we are closed during the Christmas holidays and the first week of January.
Work/life balance: We offer flexible working
Dog-friendly office
Fun: We love to celebrate our successes at VinoKilo. We have amazing Winter and Summer Parties. We also host internal employee socials such as quiz night, games night, movie nights and more.
VinoKilo is an equal opportunities employer. We celebrate diversity and are committed to creating an inclusive environment for all employees. 
How to Apply
If this sounds like you, we'd love to hear from you!
Please send us a cover letter, video or any other medium explaining why you want to join us, highlighting relevant experience and information. We don´t require CV´s but we will read every single one that comes our way.
Send all of this over to us at jobs@vinokilo.com
We look forward to hearing from you! 
Andere Stellen die zu dir passen könnten