Be A Better You
3 days, 150 speakers, more than 2700 attendees out of over 35 countries – the very first me Convention, organized by Mercedes-Benz and South by Southwest (SXSW) in Frankfurt, delivered three days packed with inspiration, innovation and thought-provoking insights. On the third and last day, mindfulness met sustainability, and rap icon A$AP Rocky delivered the final words.
Fashion of the future: the good, the bad and the evil
Model Amber Valletta, who has posed for some of the most iconic brands on the planet, describes her job as selling an ideal life and fantasy. But throughout her career, she felt a certain disconnect and started to question the environmental impact and the bigger-faster- cheaper mantra of her industry. Since, the American has become a social entrepreneur and influencer promoting sustainable fashion.
Her words were the starting point for a thought-provoking panel discussion on the future of fashion in the face of human-driven climate change. "Fashion is not sustainable, but it is a medium that could create social change", said designer Céline Semaan, wearing a skirt made almost entirely out of recycled plastic bottles. "Waste to fabric is the new luxury. It's all about wearing your values."
Semaan creates sustainable fashion with political messages, among them a hijab with NASA satellite images of the Middle East by night. The Lebanese-born entrepreneur stressed that besides the environment impact, there is a chain of negative consequences to the current fast fashion era. "If you buy a jeans for under $50, you wash it five times and then it's broke and you give it away and it ends up in Africa. But they don't need it over there. It's just hurting their local economies."
Ryan Gellert, General Manager EMEA at Patagonia, confessed that his company is "responsible but not sustainable. We've got a really long way to go." Patagonia is currently giving away 1% of its yearly revenue to grassroots initiatives. On the way to becoming a billion dollar company, Gellert described the founders' struggle to whether selling the brand or staying in an industry fueling consumerist culture. "In America, we use six times the resources per human that the planet can provide", he said. Patagonia has reacted by building the largest clothing repair center in the U.S., urging people to fix their clothes instead of buying new ones. Gellert concluded: "Fast Fashion is fundamentally evil."
Martin Weber: the urban farmer
How do you feed 9 billion people by 2050? This challenge was the starting point to an insightful journey through the future of farming by Martin Weber, CFO of Infarm, a Berlin-based startup aiming to revolutionize the food system through building urban mini greenhouses. Currently spreading throughout Berlin, Infarm provides supermarkets and restaurants with their vertical farms, growing leafy greens and lettuce on demand for a monthly fee. "Tomatoes and cucumbers will be launched next", Weber said. He calculated the demand for lettuce in Germany and said that only six IKEA-store sized farms would be needed to provide enough leafy greens for the German population of 83 million people.
While several urban farming concepts from skyscraper farms to DIY urban farming have high failure rates, Weber demonstrated how their tech-heavy mini farms take most of the work off the client's shoulders and could eventually be taken care of by robots. The grand vision of the future farmers: making cities entirely self-sufficient.
smart urban pioneers: ideas for the urban future
smart launched its 'urban pioneers idea contest' in 2016, looking for the most innovative visions for the urban future. At the me Convention, 12 start-ups were invited to a second round of the competition, focusing on living, electrical and environmental solutions for urban spaces. While being driven through a parcours in a smart electric drive, each contestant had three minutes to pitch his/her idea to the jury led by Head of smart Dr. Annette Winkler.
In the final, the category winners met for a last pitch. The first business model presented was Loud Steps by Boni, a beacon-based navigation system, allowing people to easily navigate complex venues for visually impaired and deaf people. Loud Steps helps venue owners to drive traffic to specific points of interest and also to ensure safety. It already is available in some venues and has partnered with various NGOs.
The second contestant, Berlin-based Ubitricity, wants to solve the problem of lacking charging stations for electric vehicles. It has developed a mobile charging infrastructure that can be set up at lamp posts within half an hour and provides an intelligent charging cable allowing users to control their electricity payments. The start-up has successfully implemented its solution in parts of London.
ResQClub, the third competitor, is a Helsinki-born app connecting restaurants with surplus food to hungry cost-aware customers, trying to change the fact that up to 25% of food in restaurants is being wasted. With the ResQ app, users can locate a restaurant nearby that offers their extra food and can pick it up for a cheap rate. After initial success in Finland, ResQClub is currently expanding e.g. in Europe.
After challenging the contestants with tough questions the jury awarded the first prize to Boni (20.000 €) and the second prize to Ubitricity and ResQClub (10.000 € each). Furthermore Dr. Annette Winkler announced that smart is aiming to support all three start-ups an individually fitted version of the "urban pioneers support program".
Mindfulness: a journey to "delightful immobilization"
With so much commotion on the me Convention grounds, mindfulness seemed to be favored by many. Both a workshop by American yogi Chelsea Korus and a guided meditation by British Buddhist monk and motivational speaker Gelong Thubten were packed with me Convention attendees. Prior to his workshop, Thubten provided insights into his personal meditation techniques in an exchange with Alexander Schlaubitz, Vice President Marketing at Lufthansa.
Thubten recommended to integrate meditation into daily life: "Being stuck in traffic or cueing at the airport can become exciting opportunities for meditation", he said. "But this has to be trained, just like going to the gym." Schlaubitz said that closing the seat belt when sitting down in an airplane can also be seen as an opportunity for mindfulness, a kind of "delightful immobilization". Thubten suggested that cabin crews should not only show aircraft safety features, but also tell passengers how to meditate.
Lufthansa had already engaged with a different flight experience by organizing a 'Flying Lab' from San Francisco to Frankfurt, where several me Convention speakers delivered presentations and interviews on 30.000 feet for the passengers on board.
A$AP Rocky: closing me Convention on a high note
A$AP Rocky is the stage name of Rakim Mayers, a 28 year old New Yorker excelling in the music, film and fashion industries. His fireside chat with Josh Rubin, founder of online publication Cool Hunting on forging creative paths in entrepreneurship & the arts, was the grand finale of three days of programming at me Convention.
A$AP Rocky has achieved numerous accolades, including having his sophomore studio album go platinum, winning awards for his self-directed music videos, acting in critically acclaimed films – and being the first black male to ever be named the face of Dior.
As the audience demanded a performance, A$AP Rocky delivered an impromptu rap about the future. The fashion icon, dressed in black and white colors and patterns, received standing ovations and left the stage encouraging the audience to what could be me Conference in a nutshell: "Be a better you."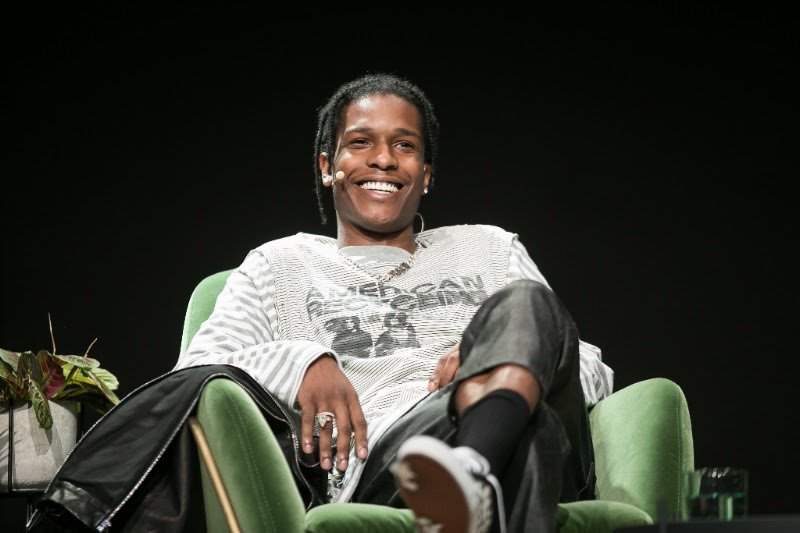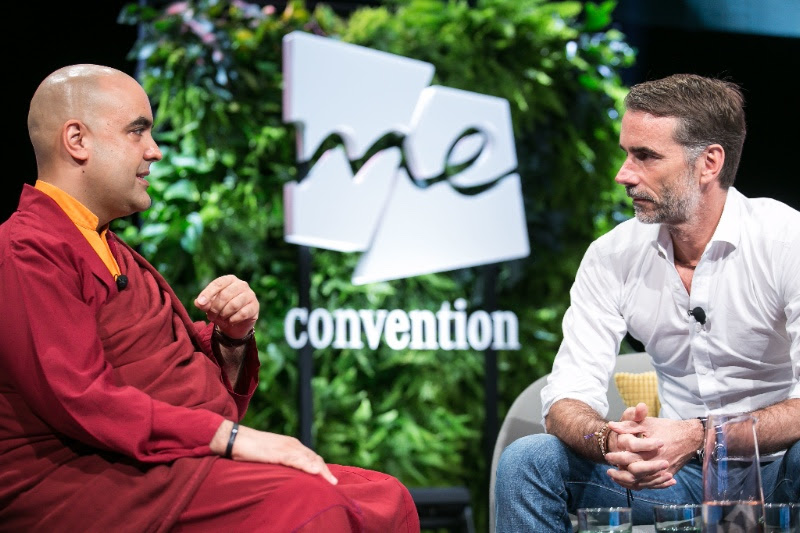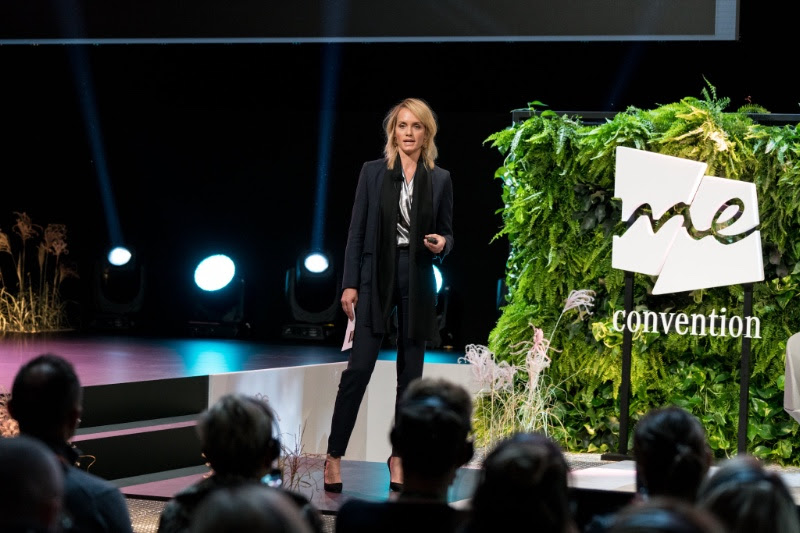 _________________________________________________________________
BECOME A PART OF THE STARTUP COMMUNITY IN FRANKFURT/RHEIN-MAIN!
Stay up to date at Facebook, Twitter or through our rss feed. Talk to other local founders in our facebook group or our Slack (short email to rheinmainstartups@gmail.com and you'll receive an invite). You can also write a guest post or send us information about your startup.
OUR SPONSORS:

Sunday Briefing - Dein kostenloser Newsletter aus dem Startup- und Innovations-Ökosystem FrankfurtRheinMain direkt ins Postfach.