The company I want to highlight here maybe can no longer be called a start-up in theory – but in practice maybe.
They have fifteen years in business and they are the leader of the segment they work, but when they started it was a group of fewer than five people sitting in a home living room.
The start-up spirit and attitude are still there, but they grew to a size that reached four offices worldwide, more than two hundred employees, twenty-nine markets, and more than fifteen nationalities. A good case study indeed.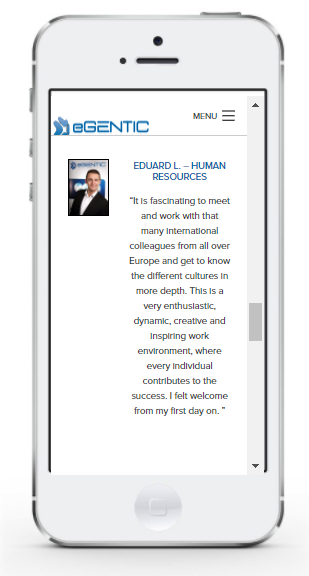 Their name is eGentic. The headquarters is in Sulzbach, about 15kms from Frankfurt. Their main focus in Europe is to develop business in countries such as Germany, France, Belgium, Netherlands, Spain, Italy, Poland, Uk, Sweden, Denmark, Finland, and Norway.
Therefore, they are always actively looking for international talent, with knowledge either from Marketing, Sales or Business Development. Digital Natives are always welcomed.
You can find different job opportunities on their career website: eGentic Career website
Anyway, my advice would be for you to get in touch with Eduard Libelt – their Recruiting Manager – since he can give you a perspective and feedback about your possibilities at eGentic.
Who know´s if an opportunity lies there.
_________________________________________________________________
BECOME A PART OF THE STARTUP COMMUNITY IN FRANKFURT/RHEIN-MAIN!
Stay up to date at Facebook, Twitter or through our rss feed. Talk to other local founders in our facebook group or our Slack (short email to rheinmainstartups@gmail.com and you'll receive an invite). You can also write a guest post or send us information about your startup.
OUR SPONSORS: