Software is knowledge, expressed with code. We are using agile and lean methods to tackle the complexity of the business knowledge, and some DDD to tackle the complexity of software. Both mindsets are using an iterative & incremental approach, in order to get a fast feedback loop, to learn fast and to adapt their solutions with the new wisdom. Another key factor of both is shared understanding of the domain.
Event Storming is a discovery and collaboration tool, helping to gain deep knowledge of the domain and business problems. You start by exploring events and commands the business is interested in, and visualize them with timelines. Gradually, you build abstractions on top of it: aggregates, bounded contexts, business rules, processes, workflows, edge cases, scenarios, personas…
With that, it helps bridging the communication and understanding gap between all relevant people involved into the agile software development cycle. Quite often, even the domain experts themselves gain new insight in the business.
In this workshop, we'll have a short look at the ideas behind it, and then we'll start on our feet, working in small groups on a common problem domain. Additionally, I'll show you how to integrate and use this tool with already established or complementary agile tools.
Date and time
Thursday, May 18th, 6.30 pm
Location
codecentric, 6. Stock
Kreuznacher Str. 30
Frankfurt
RSVP
Please RSVP on Meetup or XING.

Weitere Informationen zu Events in der Region:
_________________________________________________________________
WERDE TEIL DER STARTUP-COMMUNITY IN FRANKFURT/RHEIN-MAIN!
Unsere News und Tipps bekommst Du auch bei Facebook, Twitter oder über unseren RSS-Feed. Tausche Dich aus über unsere Facebook-Gruppe oder unseren Slack (kurze Mail an rheinmainstartups@gmail.com für einen Invite). Du kannst auch einen Gastbeitrag schreiben oder Informationen über Dein Startup einreichen.
UNSERE MÖGLICHMACHER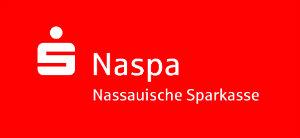 Sunday Briefing - Dein kostenloser Newsletter aus dem Startup- und Innovations-Ökosystem FrankfurtRheinMain direkt ins Postfach.