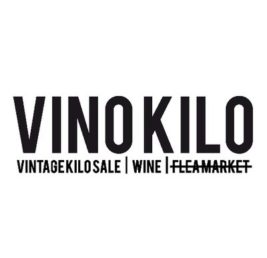 Job Detail
Offered Salary 1000

Career Level Manager

Experience Fresh

Gender Male

Industry Development

Qualifications Certificate
Job Description
We are Vinokilo.
We are a growing team on a mission to make second hand fashion more desirable than new, fast fashion. Why? Because we believe fashion should be stylish and sustainable.
We are based in Bodenheim- a beautiful town in the middle of wine country, 12 km south of downtown
Mainz
on the edge of the Frankfurt Rhine Main Region. Our close proximities to the airport and our central European location makes us open to the world.
THE IMPACT YOU WILL CREATE AT VINOKILO:
As a Talent Acquisition Manager you´ll get to work with our vibrant HR Team. Within you´ll find yourself as the person in charge to build up a talent acquisition team and take further steps to hire talents of every department. With your help we´ll be able to become the worlds biggest second hand fashion company not only because you determine our current staff needs but also because you´ll move our strategies and process development forward. This may seem like a wild statement, but with you on board, it´s realistic because:
You´ll determine procedure forecast.

You´ll develop talent acquisition strategies and hiring plans.

You´ll lead employment branding initiatives.

You´ll perform sourcing to fill open positions and anticipate future needs.

You´ll plan and conduct recruitment and selection processes (interviews, screening calls etc.)

You´ll take steps to ensure positive candidate experience.

You´ll assist in employee retention and development.

You´ll supervise recruiting personnel.

You´ll organize and/or attend career fairs, assessment centres or other events.

You´ll use metrics to create reports and identify areas of improvement.
YOU'LL LOVE THIS ROLE BECAUSE:
You'll be playing a leading role in the fight against fast fashion.

You are passionate about sustainability and second hand fashion.

Your work will be meaningful, challenging, and have a tangible impact on the future of Vinokilo.

You'll get to work with a diverse team of individuals, all passionate about the impact we're collectively creating.

You value long term profitability and sustainability over short term gains.

There is a large room for growth for the company and for the role.

You enjoy taking responsibility and calculated risks.

We are based in one of the most stunning areas with beautiful countryside on our doorstep, yet a short hop, skip and a jump away from Mainz, and the hustle and bustle of Frankfurt and its International airport.

We believe in working flexibly and putting the onus on you to create a working schedule that works for you and for the company.
WHAT WE NEED YOU TO HAVE:
Proven experience as talent acquisition manager
Experience in full-cycle recruiting, sourcing and employment branding
Understanding of all selection methods and techniques
Proficient in the use of social media and job boards
Willingness to understand the duties and competencies of different roles
Working knowledge of Applicant Tracking Systems and databases
Being an excellent communicator, well organized and a leader and strategic thinker
WHAT WE BRING TO THE TABLE
Vinokilo offers the opportunity to work with a vibrant and diverse group of people, building a product we all deeply care about, in addition to:
Learn and Grow: We focus on the growth of each individual and support with internal workshops with guest speakers and external workshops and programs to qualify our employees and enhance their journey with us.
Wellbeing: We always have a basket of healthy fruits and snacks in the office. We like to outsource our meetings and whenever possible to enrich them with a balanced breakfast.
Our smoothie maker is ready for you to get you your daily dose of vitamin.
Take time off: 25 days of holiday + public holidays. Furthermore, it is important to us to enable each employee to have the opportunity to participate in important holidays within the framework of his or her beliefs or convictions.
Work-Life-Balance: We offer flexible working (based on your team) and our office is dog-friendly!
Sustainability: Need new clothes? Profit from our Vintage stock with your staff discount.
You can also prepare your lunch at our kitchen, so you don´t have to resort to take away/fast food.
We offer a shared wardrobe for our employees, where you can drop off clothes you don´t want anymore and pick up items from others.
Fun: We love to celebrate our successes at Vinokilo. We have amazing Winter and Summer Parties. We also host internal employee socials such as quiz night, games night, movie nights and more.
Vinokilo is an equal opportunities employer. We celebrate diversity and are committed to creating an inclusive environment for all employees.
Curious? This is your Chance! 
Please send us a cover letter, video, or any other medium explaining why you want to join us, highlighting relevant experience, information and most importantly answer the following questions:
What makes you the perfect HR member of Vinokilo?
What inspires you in this department/section?
What makes you jump out of bed in the morning and why?
What makes you want to hide under your blanket in the morning and why ?
Just send everything to careers@vinokilo.com, we are looking forward to hearing from you!
Andere Stellen die zu dir passen könnten